Home Networking Setup
Ideal for anyone who want to record the current home or small office network details, area to log down your ISP details, IP ranges, static IP, Dynamic IP, device MAC addresses, router / modem settings. Record any fixed IP addresses and the device that its been assigned to. Section to record your patch panel / switch port numbers and devices they are connected to. Space to record up to five location so easily record your home and office setups. Use to pre plan your next network installation or upgrades. Plenty of pages at the rear of book for general notes keeping.
See Amazon for full details.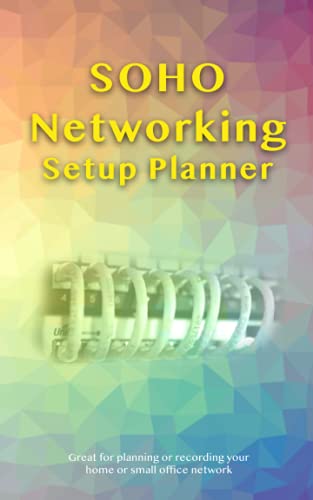 ASIN ‏ : ‎ B099BYN7D1